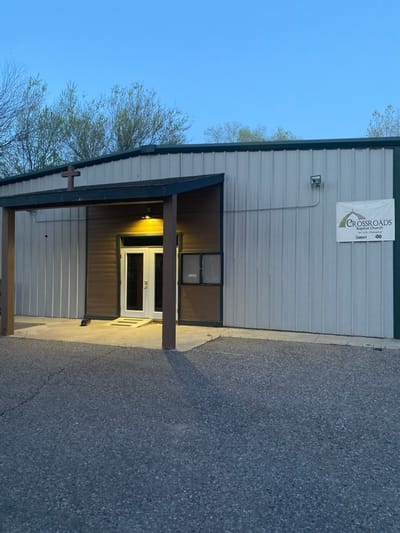 We believe the Holy Scriptures of the New and Old Testaments to be the verbally and plenary inspired Word of God. The Scriptures are inerrant, infallible and God-Breathed, and therefore are the final authority for faith and life. The sixty-six books of the Old and New Testaments are the complete and divine revelation of God to man. The Scriptures shall be interpreted according to their normal grammatical-historical meaning. We affirm our belief in the Textus Receptus from which the authorized or King James Bible was translated and have established the policy of using only the King James Bible in our pulpit and teaching ministries and we recommend to our congregation the confidence and use of the King James Bible.
We believe in God the Father, perfect in Holiness, infinite in wisdom, measureless in power. We rejoice that he concerns Himself mercifully in the affairs of men. That He hears and answers prayer, and that He saves from sin and death to all who come to Him through Jesus Christ.
We believe that the Godhead eternally exists in three persons; The Father, The Son and The Holy Spirit, and that these three are one God, having precisely the same homage, confidence and obedience.
We believe in the essential deity and virgin birth of our Lord Jesus Christ; that He was begotten of the Holy Spirit, born of the virgin Mary and having no human father, sinless in His life and is the true God and true man; that He is man's only hope of salvation being the only Mediator between God and man. That He died and was buried, and bodily rose again on the third day for our sins according to the scriptures; that His return for His church (the Body of Christ) is imminent, and that He will come to this earth to set up His millennial reign.
We believe that the Holy Spirit is a divine person; equal with God the Father and God the Son, and of the same nature. The He was active in the creation; that in His relation to the unbelieving world He restrains the evil one until God's purpose is fulfilled. That He convicts of sin, righteousness and judgement. That He bears witness to the truth of the gospel in preaching and testimony, that He is the agent of new birth; that He seals, baptizes, endues, guides, teaches, witnesses, sanctifies, and helps the believer.